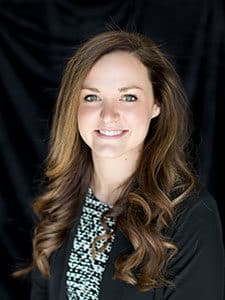 Lauren Fairchild, Au.D.
My passion for hearing health care has been inspired by watching patients regain their ability to communicate with loved ones. I enjoy the time I spend listening to my patients to learn who they are, what their needs are and to customize a hearing program to fit their lifestyles. Helping patients who are on the path to better hearing and communication is the best part of my job. Lifestyle Hearing has been a wonderful environment in which to do this.
When I was searching for a career path early in my education, I realized that I wanted to work in a field where I could help people communicate. As a result, I obtained my Bachelor of Science in communication disorders at Central Michigan University and Doctor of Audiology at Wayne State University.
At Lifestyle Hearing we are committed to making a difference in the lives of our patients. We do this by investing in state-of-the-art trainings as well as the most effective hearing aid fitting software and real-ear measurement systems available.
Outside of work, my husband and I enjoy spending time outdoors and being with family and friends. I also love to be with our rescue dog Roxy. The sound of Roxy running to greet me at the end of the day is one of my biggest joys!