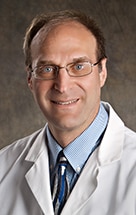 Arthur Rosner M.D., F.A.C.S.
A practicing physician for many years, Dr. Arthur Rosner has performed thousands of successful operations on children and adults. Because of his known expertise in the field of otolaryngology, he continues to receive referrals from other physicians, including other otolaryngologists. His close attention to detail also allows for the diagnosis of other important health disorders.
Dr. Rosner is board certified by the American Board of Otolaryngology- Head and Neck Surgery, finishing in the top third of the certifying exam. He is double boarded in sleep medicine.
Dr. Rosner graduated in the top third of his class from the Inteflex program, the select six-year combined pre-medical/medical school program at the University of Michigan in Ann Arbor. He completed his otolaryngology residency at Henry Ford Hospital in Detroit. He is a Fellow of the American Academy of Otolaryngology and Head and Neck Surgery, Fellow of the American College of Surgeons, and a Fellow in the American Rhinologic Society. He is a past president of the Michigan Otolaryngology Society.
By attending and presenting research at many local, national, and international meetings, Dr. Rosner has consistently surpassed the continuing education requirements for his profession. He has published his findings in medical literature and has received awards for his research.
Dr. Rosner is aware that some disorders impact not only the patient, but the family as well. Our practice goes the extra distance to provide both the patient and the family with the necessary advice to achieve a speedy recovery. Dr. Rosner is willing to take the time to answer your questions and explain the most up-to-date methods of testing and treatment. Please call him with your questions or concerns.